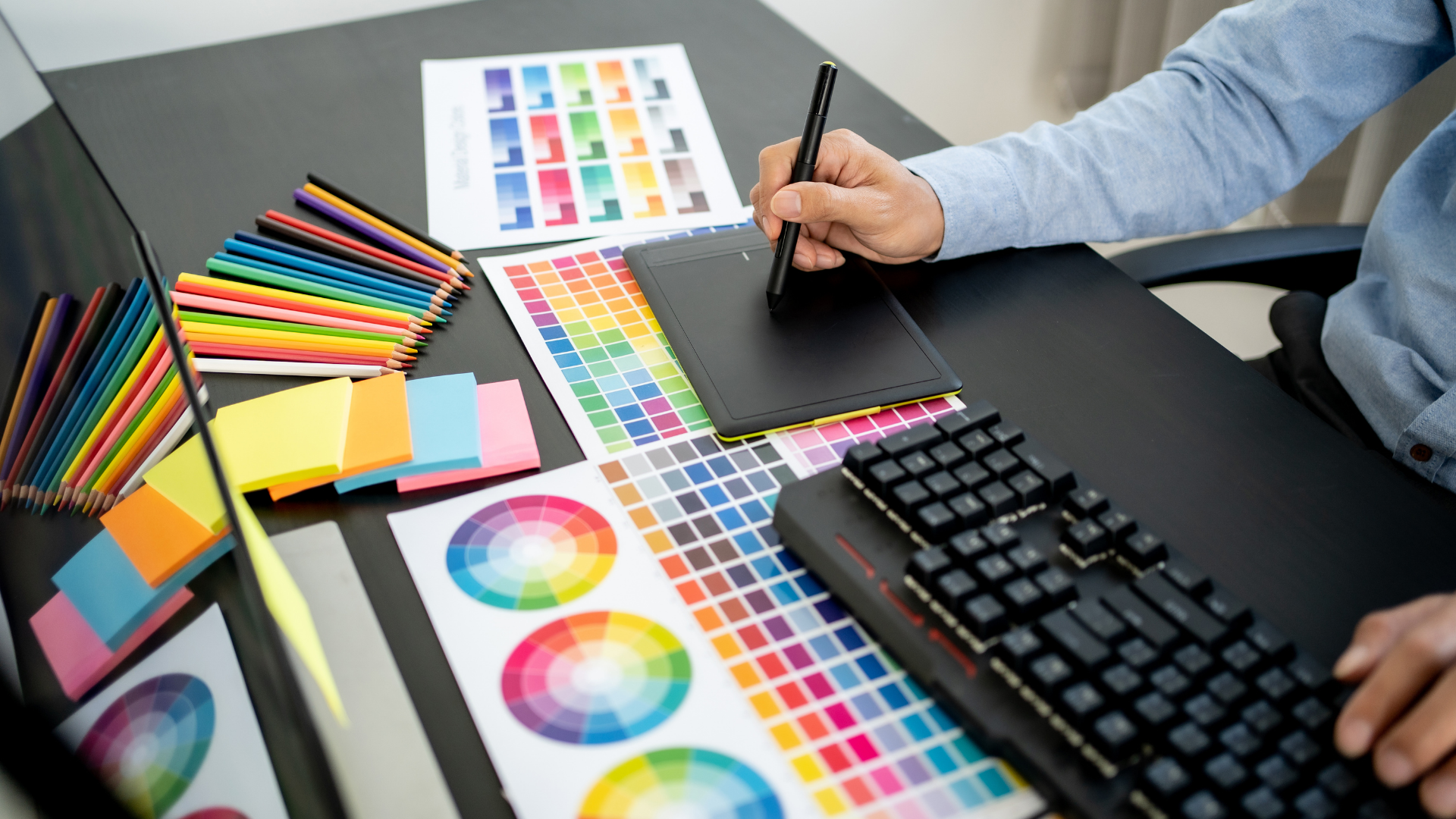 Are you looking to take your projects to the next level? TechTorke is here to revolutionize the graphic and design services market by providing the best Graphics & Design service with a commitment to excellence. Read this article to find out more about how TechTorke can help you achieve the results you are looking for in no time!
Designing a website, creating a marketing campaign, or developing a new product can be overwhelming. There are so many moving parts and pieces to keep track of, and it's easy to get bogged down in the details. That's where TechTorke comes in. We're here to help you streamline the process and take your project to the next level with our innovative graphic and design services.
We have a team of experienced professionals who are passionate about design and technology. We stay up-to-date on the latest trends and techniques so that we can provide you with the best possible service. Whether you need help with branding, web design, packaging, or anything else, we're here to help.
Get in touch with us today to learn more about our services and how we can help you take your project to the next level!
At TechTorke, we strive to provide the best possible graphic and design services to our clients. We understand that the success of your project depends on the quality of the finished product, and we are dedicated to providing you with the highest level of service possible.
We offer a wide range of graphic and design services, including logo design, web design, branding, and more. We also offer a variety of print services, such as business cards, flyers, and brochures. No matter what your graphic or design needs may be, we are here to help you take your projects to the next level.
TechTorke offers a wide range of advantages for those looking for graphic and design services. Our intuitive platform makes it easy to find the right talent for your project, and our convenient online tools make it simple to manage your project from start to finish.
Additionally, TechTorke offers a number of unique features that make our service stand out from the rest. Our real-time collaboration tool ensures that all team members are on the same page throughout the design process, and our built-in messaging system makes communication between clients and designers easy and efficient.
Finally, our commitment to customer satisfaction means that you can be confident you're making the best decision for your project when you choose TechTorke. Our team will work closely with you to ensure that your vision is brought to life, and we're always available to answer any questions or address any concerns you may have.